This is the OLD 18th ISV Home Page
You should now be sent to the NEW 18th ISV Home Page.
If your browser doesn't automatically go there within a few seconds, you may want to go to the new destination manually.
18th International Symposium on Vulcanspeleology
July 21-27, 2018
Lava Beds National Monument, California, U.S.A.
---
When
July 21st to 27th, 2018 with optional fieldtrips July 21st and July 29th to 31st
There will also be optional Pre and Post trips.
Where
LAVA BEDS NATIONAL MONUMENT

Lava Beds is located in the remote northeast corner of California, 10 miles (16 km) south of the Oregon border. The nearest small town is Tulelake, 8 miles (13 km) away.

The larger city of Klamath Falls, an hour's drive north across the California-Oregon border, has many more services and amenities.
Google Map of Lava Beds National Monument Area
Getting There
It is highly recommended that you drive there as public transportation is limited at best. Drive times from San Francisco, California or Portland, Oregon will be between 6-7 hours. Closest small airports are Medford, Bend and Klamath Falls, Oregon with drive times between 1-4 hours. Closest major airport is Reno, Nevada with a 4-hour drive time. The Coast Starlight Amtrak train system will land you in Klamath Falls, California or Weed, California but you will still need to rent a car and expect drive times between 1-2 ½ to the park.
Weather
Average daily temps in end July will be in the low 80's. It's a very dry, pleasant heat. Tulelake is about 4,000' (1,300m) above sea level and the Visitors Center is about 5000' (1525m).
Lodging
We plan to rent the entire Winema Lodge for the week which will accommodate the lodging, dining and the symposium events. The lodge is a rustic hunting lodge, not fancy but extremely comfortable and is located about 6 miles (9 km) from the entrance to the monument. It has a combination of dormitory style rooms (with single beds and shared bath), hotel rooms (with private baths which will sleep 3) and a mobile home (with 4 separate rooms, kitchen and living room) that can accommodate about 65-75 folks. Verna and Al are our hosts and they do a marvelous job of making all welcome and comfortable. We have also reserved the Wild Goose Lodge, 9 miles away, (14km) which will accommodate another 20-30 folks.
There is modest fee for camping at Lava Beds proper and there are 8 hookups for RV's at both lodges.
Schedule
We will continue the practice of morning lectures at the lodge with afternoon caving tours. All caving trips will be guided. The caving tours will be mostly easy hiking horizontal caves with some optional crawls, vertical descents and possible ice caves. We are also including cultural and historical presentations in the late afternoons along with a Star Gazing Party midweek. The optional field trips will incur added charges for bus rental, lunches and incidentals. The following is a very brief synopsis of the proposed schedule (which could change):
| Day | Activities |
| --- | --- |
| Sat July 21st | Optional field trip to Crater Lake with rim hike and luncheon (Extra charge) "Welcome" party, dinner and registration |
| Sun July 22nd | Morning lectures, early afternoon cave tours, later afternoon Internment/Segregation Camp presentation |
| Mon July 23rd | Morning lectures, early afternoon cave tours, later afternoon trip to Petroglyph Point |
| Tues July 24th | Morning lectures, early afternoon cave tours, later afternoon trip to Refuge bird sanctuary with canoe trip |
| Wed July 25th | Morning lectures, early afternoon cave tours, early dinner with after dinner amphitheater documentary presentation and evening star gazing party |
| Thurs July 26th | Morning lectures, early afternoon cave tours, later afternoon Indian History and Modoc War presentation |
| Fri July 27th | Morning lectures, early afternoon cave tours, "Farewell" dinner |
| Sat July 27th | Optional remote canyon fieldtrip to Modoc historical and anthropological sites (Extra Charge) |
| Sat July 28-Tues July 31st | Optional field trip over Medicine Lake Volcano & the Giant Lava Flow (Extra charge) |
Pre and Post Trips
If anyone would like to organize a 3-7 day specialized trip, we are interested in hearing your ideas!
"Ring of Fire" volcanos of Oregon and Washington
Eastern Sierra Nevada, Hwy 395 (Mono Lake, Devil's Postpile, Death Valley, Mammoth Lakes, Inyo Craters, Black Point Slot Canyons, Volcanic Tuff Caves at Lake Crowley, Bodie State Ghost Town)
Yosemite Park, Sequoia Big Trees
Grand Canyon, Capital Reef, Canyonlands, Arches National Parks
Bryce and Zion National Parks
Registration
We hope to open registration in about 1 month, and will let you know when it is open. We will have a maximum limit of 80 registrants so that the cave trips are not over crowded, and so that there will be enough guides to go around. Further explanation of the Field, Pre and Post trips will be placed on the webpage as soon as possible.
Feedback
Please let us know now if you are interested in attending. We need a minimum of 60 commitments to secure the lodge for the week. If you want to come to Lava Beds in the summer of 2018 for the 18th Symposium of Vulcanspeleology, e-mail NOW!
Cost
The cost for the symposium is estimated to be approximately $300-$350. Since the symposium is over a year away, costs can, and probably will, change.
The COST Will Cover
1. Renting the Winema Lodge for the talks, providing tea, coffee and lunch on the days of the talks Sunday-Friday.
2. The "Welcome" party on Saturday evening and the "Farewell" party on Friday evening both with wine and beer.
3. Providing all lunches and dinners for the week.
4. Appropriate incidentals, such as paperwork, bus rental, donations to museum docents, the cost of publishing the proceedings electronically, possible canoe rentals, park entrances….etc.
The COST Will Not Cover
1. Accommodation in the Winema or Wild Goose Lodges. This can range can be from $20 per night in the dormitory to private rooms of $75 (sleeps 3) per night.
2. Transportation. You will need a rental car. The cost depends on your deal and how many attendees share the vehicle.
3. Breakfasts. None are included. However we will be serving your choice of a continental or a full breakfast each day at the Winema Lodge. (Continental approx. $5 and full approx. $8)
Future Circulars
Please feel free to forward this information to others who may be interested in attending.
If you like to receive future circulars directly, please send an e-mail to Request Circulars [ivs18ca@gmail.com] so that you can be added to the mailing list.
If you change your e-mail address, please inform Email Change [ivs18ca@gmail.com]
Needed volunteers
Web registration and payment cart connection developer/manager
Finance administrator (setting up proper accounting)
Paper submissions coordinator and follow-up electronic summary
Lecture electronics guru (handling all items such as microphone, powerpoint..etc)
Lecture coordinator
Trouble-shooting
Lodge liaison (clean-up, furniture organization, outdoor management)
Pre and Post trips
Sponsored by the Commission on Volcanic Caves of the International Union of Speleology (UIS)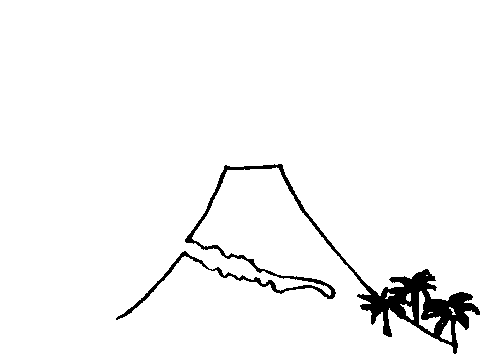 INTERNATIONAL UNION OF SPELEOLOGY
UNION INTERNATIONALE DE SPÉLÉOLOGIE